Customers call me up every winter and ask me what's new in technology.
The biggest improvement in club technology in 2012 is the application of crush zone technology to fairway metals and hybrids.  Similar to the driver face deflection which increases compression of the golf ball (resulting in higher ball speeds), crush zone technology has enabled companies to increase ball speeds for fairway woods and hybrids.  Even if the player doesn't increase his club head speed, the deflection of the crush zone enables the ball to stay on the club face longer; increasing ball compression resulting in higher ball speeds.  Many of my players in 2012 are seeing increase in their fairway metal and hybrid distances of 12 to 15 yards.
80% of our 2012  fairway wood and hybrid sales have been in the Adams XTD and Super Hybrid Lines, and the RBZ line.  Adams has double slot technology and tungsten weighted soles which result in higher ball speed with increased trajectory (very easy to hit 3 woods off the deck), while TM has a single bottom slot (higher center of gravity) resulting in lower hotter flight.  One design will be more suitable than the other depending on your trajectory goals.
In 2013, Callaway Golf came out with their speed cup technology, combining crush zone technology with designs that were easy to hit from any lie.
Adams continues to employ this technology in 2014 with some new twists (no pun intended).
Adams XTD woods now have Taylor Made adjustable tips. But they're no poor TM cousin as the Adams XTD wood line is made out of Titanium and is double slotted for higher ball flight.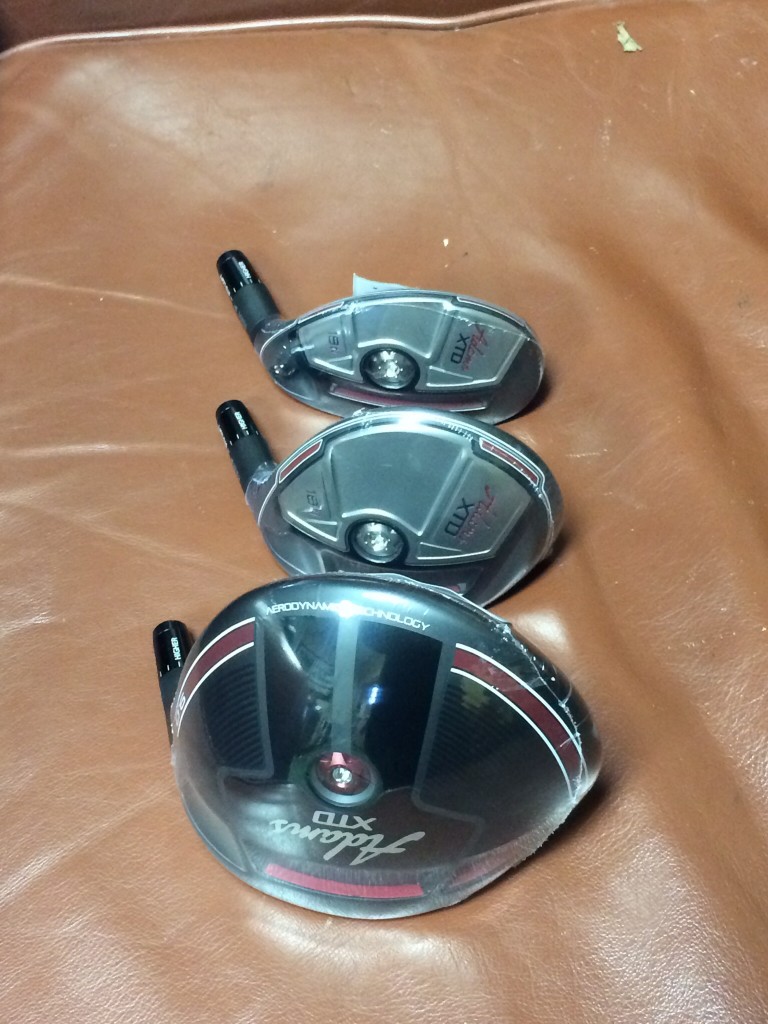 Adams XTD irons retain their bi-metal construction from past years (Tungsten added for perimeter weighting), but add TaylorMade's iron slot technology in all irons (from 2 to lob), an advantage over TM's RBZ Blades which only had the technology thru the 7 iron. Now low handicap players can get higher ball speeds and forgiveness in a forged iron with minimal offset.